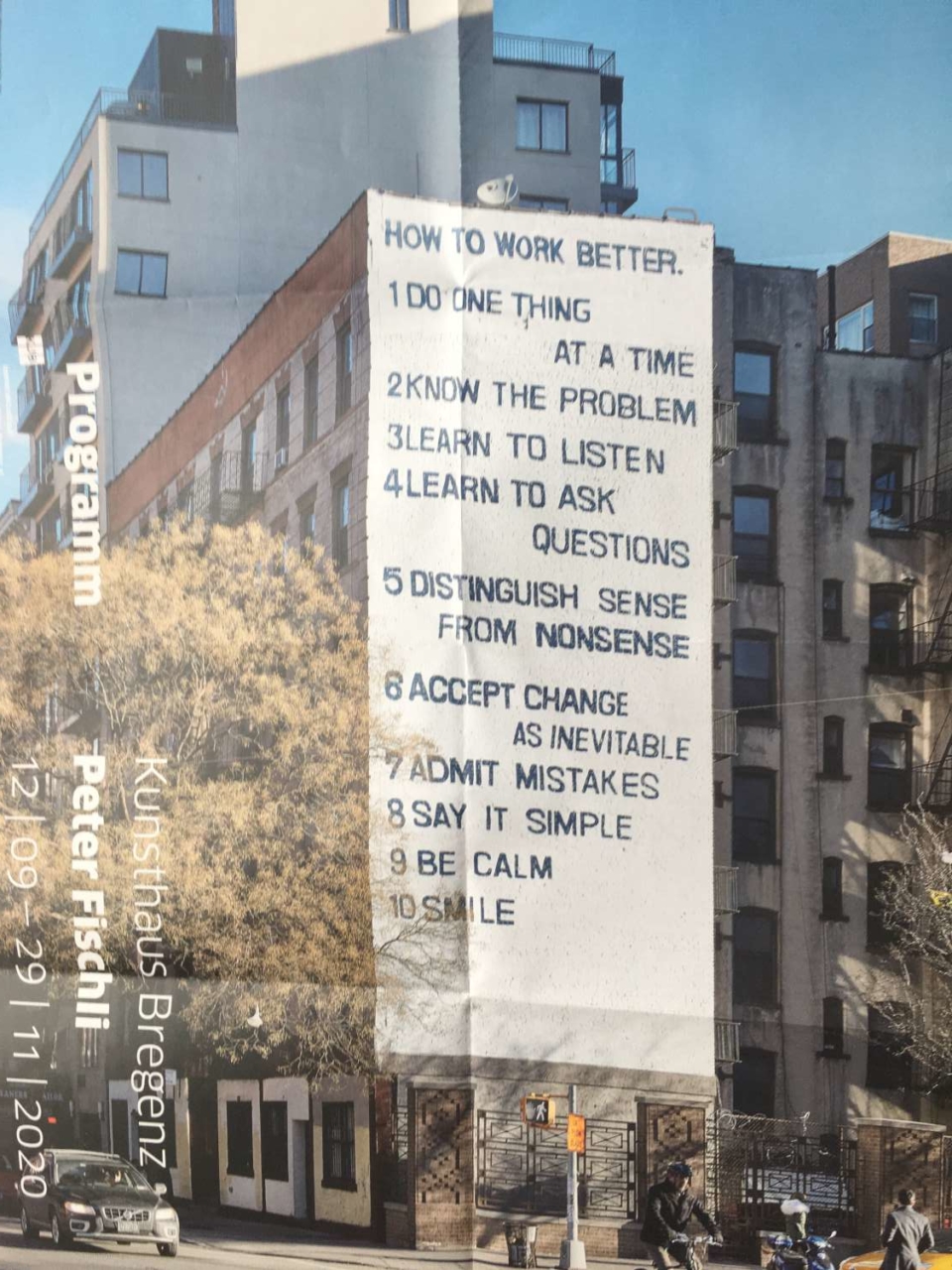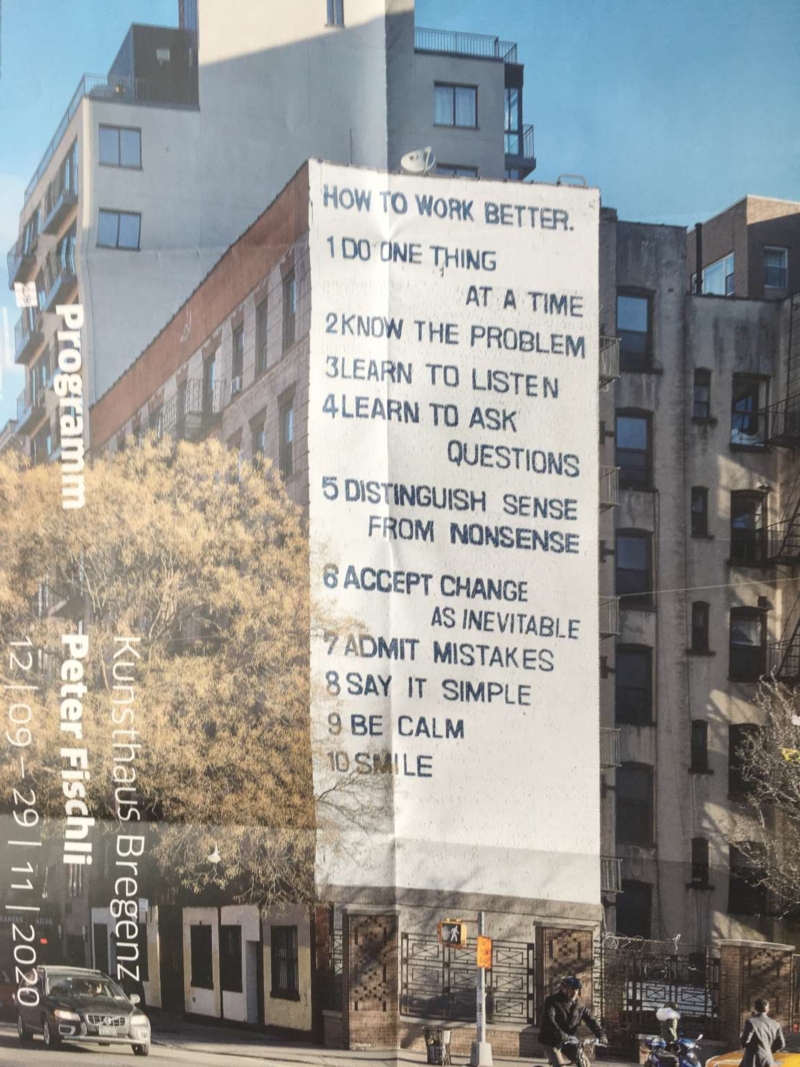 Exposition P. Fischli, Kunsthaus, Bregenz 09-11.2020
Motto du bureau selon la démarche de l'artiste plasticien Peter Fischli (Fischli & Weiss).
How to Work Better is a readymade artwork by Peter Fischli (b. 1952) and David Weiss (1946-2012) that has been hand-painted on a building on Houston Street at the corner of Mott Street in Lower Manhattan. It is also the title of the artist's concurrent retrospective at the Solomon R. Guggenheim Museum.